Gutzy Gear Party!!
A few big brown boxes that were delivered to our home has had my kids on edge wondering what they would find inside! As soon as I opened the box, the kids knew what I had; they have recently began airing commercials on a popular TV channel advertising to the kids about this neat product – GUTZY GEAR!  Ever since the boxes arrived at our house with the Gutzy Gear inside, my kids were more than ready to have the party and get their hands on the Gutzies (patches) to put on their bookbags!
Gutzy Gear are velcro straps that fit on any bookbag, saddle bag or duffle bag and allow kids to attach different patches on each strap. The fun part to this gear is that kids can swap or trade with each other and then just stick the patch on the velrco strap… no sewing, no ironing! The Gutzy Gear allows kids to customize their look even if they have to wear school uniforms!
So this past Thursday we got the chance to share these straps and patches with 10 lucky kids who showed up for the Gutzy Gear Party! Victoria had a blast preparing the party snacks (rainbow cupcakes and Gutzy trail mix) while Chris cut out the tokens to be handed out to our guests.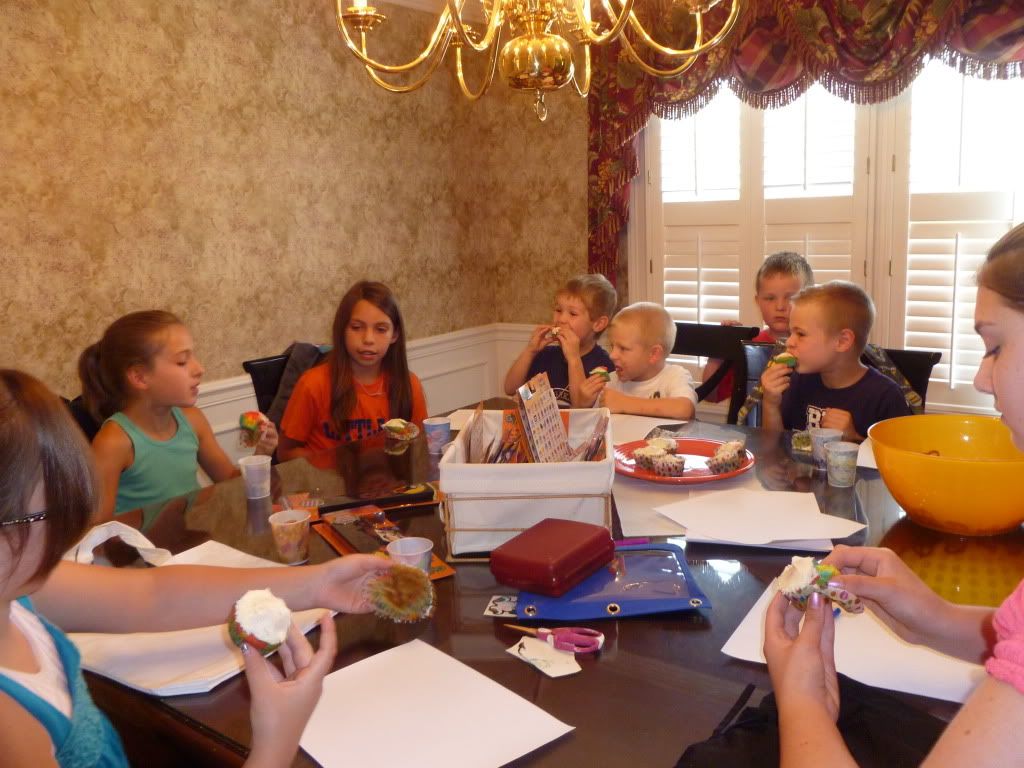 The kids had the opportunity to earn Gutzy tokens and the person with the most tokens got to pick their patches out first! Once they learned about the tokens, every kid became very serious about seeing how many of them they could get! It was a lot of fun getting them:)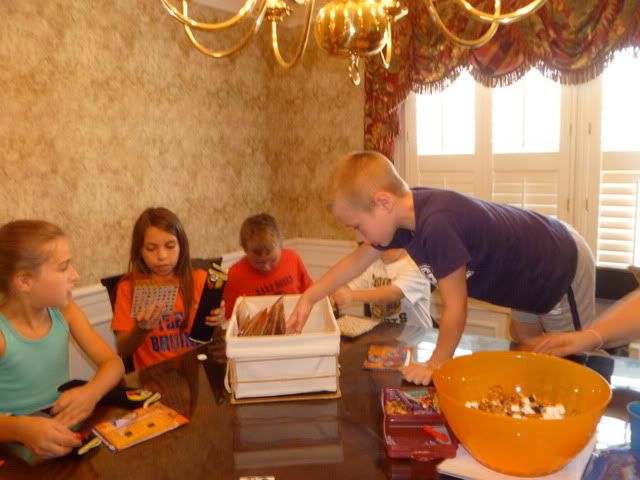 We started out making their own Gutzy patch and ended the party with a few games of Gutzy Bingo! Who doesn't love Bingo?? In the end the kids loved the patches… even the older kids got into the Gutzy action and before our guests left the party, several Gutzy patches had been swapped and traded out with each other. I am pretty sure this is going to be the newest fad in every elementary school this year… I can tell by the eagerness of the kids and the easy access to trade with each other. Gutzy Gear is going to make the first day of school fun in our house.
Be sure to visit Gutzy Gear and check out all the patch designs available. The selection is huge and I am sure you can find something that fits your kids style. Plus, a friend also told me, you could use these the strap covers for seat belt covers, too. What a great idea!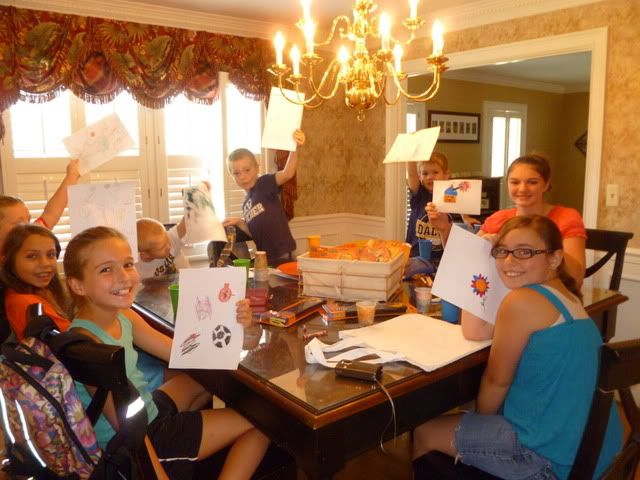 Everyone had a great time at our party! THANKS to Gutzy Gear for providing us with the opportunity to have our friends over and get Gutzy!!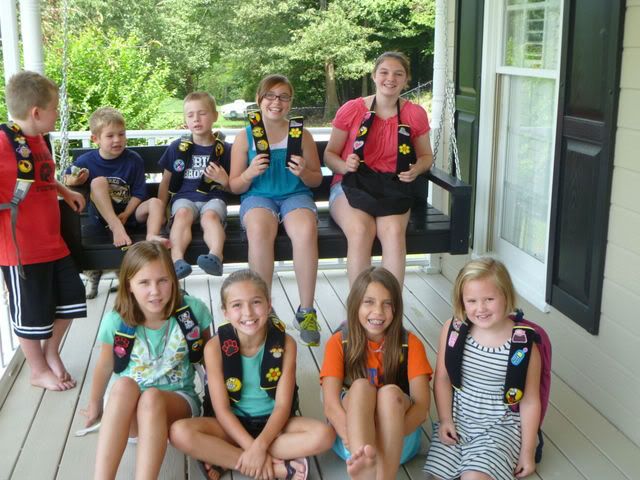 We were provided with samples to complete this party. Regardless, all opinions are our families honest feedback and experiences.