We were excited when we had the chance to do a review of Country Bob's All Purpose Sauce.  Country Bob's is a perfect fit for our family, because we love to dip our foods! LOL! The hard part was trying to figure out which recipe to try first. In the meantime, I have been testing it out on just about every piece of meat I have been eating. The sauce is sweet with just the right amount of tang for me. They have several flavors to choose from, so be sure to visit their website. You can find their sauces in stores or even order online and have it delivered to your door!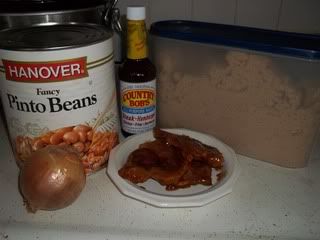 We love beans and I was hungry for oven baked beans and knew that Country Bobs All Purpose Sauce would be the perfect compliment. Of course, I was correct. Not only did Country Bob's go perfect with the meat we prepared, it was all the awesome sauce of the oven baked beans! Here is how I made my beans, in case you want to try some, too!
Start with 55 oz beans (your favorite kind is fine) I happened to have pinto on hand so that is what I used. I used 1/2 of the beans from this #10 size can.
We had leftover bbq pork chops so I chopped them along with a large onion, sautéed them in 2 tbsp Country Bob's All Purpose Sauce with 2 tbsp water until soft.
Drain beans, add in meat and onion mixture, stir in 2 cups  Country Bob's All Purpose Sauce and ½ cup brown sugar.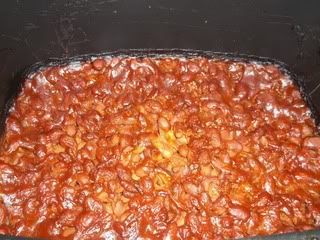 Stir gently until well mixed. Bake in 35o degree for 45 – 60 mins, until nice dark color appears, serve hot and enjoy.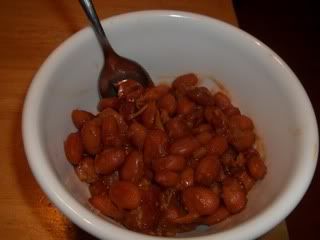 You can serve with green salad and crusty bread and you have a super simple meal.
We received samples of Country Bob's All Purpose Sauce to facilitate this review. All opinions expressed our the honest opinion of our family.