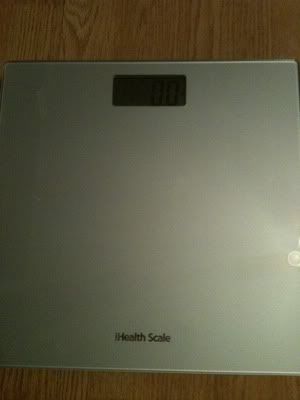 iHealth Scale
I am a brand new iPhone owner. I have coveted the smart phone for some time and could not be happier with my investment.  I have been using every app I can  download, so of course,  I jumped at the chance to test out the iHealth Scale. The ihealth scale connects to your iPad, iPhone or iPod with the FREE  iHealth Scale app.
My daughter and I our working together on a weight loss challenge, so this was the perfect time and way to start tracking our weight and since we both seem to put our iPhones to good use the iHealth Scale was a great fit.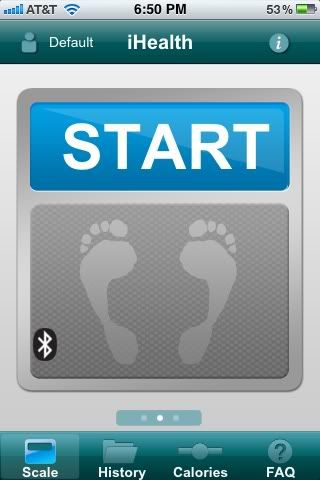 Getting started was easy:
You go to the app store, download the iHealth Scale App for FREE.
Make sure the Blue Tooth Technology is turned on in your phone settings
Step On the Scale
Ta Da the scale will sync with your iPhone, iPad or iPod
The app really has a lot of options  for you to keep track of your weight, BMI, calorie intake and progress. You can view it on a graph, track by the day, week or month and more! It's definitely handy to have everything all in one place on your phone.
Each time you step on the scale all of your updated info transfers for you. So easy! We are excited to have all this information with us on the go.
We have been pleased thus far with the iHealth Scale. We love all things techy in our home (3 teens, we don't have a choice) and this scale is our new favorite toy.
You can learn more about the scale buy visiting your local Best Buy Store or  Best Buy Online.
We received the scale at no charge, from Best Buy to facilitate this review. No compensation received and all opinions are our own.